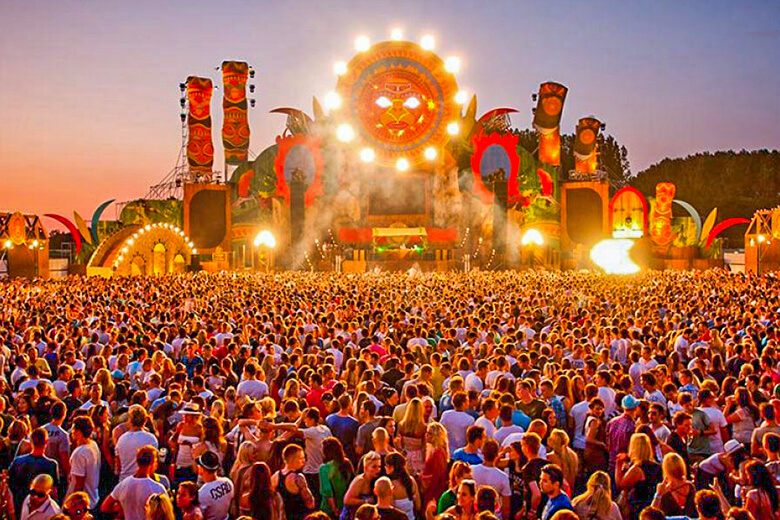 Every year a lot of festivals and annual ceremonies are held in Turkey. Turkey's most popular festivals happen mostly in Turkey's largest cities like Istanbul, Izmir, and Ankara. Some of these festivals have a long history and date back hundreds of years like religious or traditional festivals. Despite the historical and cultural festivals of Turkey, there are some modern festivals in Turkey that some of which are one-time thing and some of which are an annual thing.
Top 13 exciting festivals in Turkey
In this article, we are going to name some of Turkey's best festivals that attract a large number of tourists from all over the world every year.
Nowruz
Eid Al – Fitr (Seker) and Ramadan Festival
International Aspendos Opera and Ballet Festival
Istanbul Tulip Festival
Kurban Festivals
Camel Wrestling Festival
Mevlana Whirling Dervishes Festival
Kirkpinar Oil Wrestling Festival
Mesir Paste Festival
Folk Dance Festivals
Cappadox Festival
Istanbul Shopping Fest
Turkish Republic Day
Nowruz (21 March)
Nowruz is the first day of Persian new year and the celebration happens in all Middle Eastern countries which includes Turkey as well. This celebration contains several days of ceremony with fireworks, dancing, greetings, parties, etc.
Although Turkey does not celebrate this occasion like its neighbor countries, it is still considered one of the greatest celebrations among Kurds in Turkey and the community of Iranian immigrants. Nowruz in Middle East is just as important as Christmas in Christian culture and religion.
If you want to see the celebration of Nowruz and participate in this festival, you have to go to Kurdish region of Turkey on 21 march or ask the Iranians in Turkey's main cities about the location of the celebration and ceremony.
Eid Al – Fitr (Seker Festival) and Ramadan Festival
One of the main celebrations in Islam is Ramadan. Ramadan is a ceremony of fasting from dawn to sunset for a whole month. Turkey, a country with a large number of Muslim people in its population, celebrates the end of Ramadan like a festival. The celebration of Ramadan's closure is called Eid Al-Fitr and is a national holiday in Turkey's calendar.
During the timeframe of Ramadan, some restaurants might close during the day or cover their salons as a sign of respect to the people that are fasting. Eid Al – Fitr is probably the most important and most common holiday and festival in Turkey's calendar that celebrates both culture and religion of this country.
Seker Bayrami is the last day of Ramadan and it is also known as the sugar holiday. Locals in Turkey spend this day at family reunions. children will receive gifts and surgeries from adults on this national holiday.
International Aspendos Opera and Ballet Festival
The International Aspendos opera and ballet festival is an annual festival that takes place in Aspendos theatre which is a Roman theatre in the ancient city of Aspendos that dates back more than 2000 years ago. This festival is arranged by the Turkish State Opera and Ballet and every year a lot of performers from Turkey and other neighboring countries come to this place to participate in this festival.
At this festival, you can either watch classical works like "Aida" or "the rite of spring. Or you can watch some newly produced shows. In the international Aspendos opera and ballet, you can explore a grand historical site and enjoy modern theaters while sitting in a roman style amphitheater.
Istanbul Tulip Festival
Tulip is considered the symbol of the Dutch community and Netherlands but the fact that you are probably unfamiliar with is that this beautiful plant was brought to Europe by Turks during the Ottoman empire times. Turkey and mostly Istanbul city are covered with tulips in various colors in March and April of every year.
In the time frame of March and April, the landscapes of Istanbul are filled with blooming tulips that amazes every visitor. Tulip is an important part of Turkey and Ottoman empire's heritage. In Istanbul's tulip festival you will see other kinds of plants and flowers besides different colors and types of tulips that are put together for harmony.
Kurban Festival
Kurban festival is another festival that happens in Turkey and has a religious base. This holiday and festival is also known by the names "the sacrifice holiday" and Kurban Bayrami. The sacrifice holiday is a Muslim holiday that every Muslim in every country will celebrate.
Some Muslims that have a better financial situation will sacrifice a goat or sheep on this day and give its meat to the poor or share among family members and Acquaintances.
Camel Wrestling Festival
Camel wrestling festival is another interesting festival that has a long history and goes back more than 2400 years ago. The tradition of watching camels fight and placing bets on them is very much like bullfighting in Spain and Cockfighting in India.
The festival of camel wrestling happens mostly in winter from December to march. Although some might consider this festival as an act of animal cruelty, every year a lot of enthusiasts from all over the world will come to Turkey to watch camels wrestle and place bets on them.
Mevlana Whirling Dervishes Festival
Another famous festival in Turkey is Mevlana Whirling Dervishes Festival which happens in November or December of every year in Konya city. This festival takes place in the home of Mevlana who is a great Sufi saint. over thousands of Dervishes have accepted his beliefs and thoughts.
This festival is a celebration of Mevlana and it is full of dance and music. Most of the people that come to this festival are not Sufis or followers of Mevlana but they come to see the celebration and religious dances of dervishes in this magical place. Women should cover their heads when they come to this festival.
The timing of Mevlana Whirling Dervishes Festival is based on Islam's calendar and changes every year.
Kirkpinar Oil Wrestling Festival
Oil wrestling is a traditional sport in Turkish culture which is more than 600 years old. The tournament of oil wrestling takes place in Edrine, a city in the northwest of Turkey. Oil wrestling tournament is a three days festival that happens in late June of every year since the second half of the 14th century.
This is a competition where Pehlivans compete against each other for the championship. As it is clear from the title of this competition, this is a traditional Turkish sport in that the champions will cover their body with oil and wrestle.
Mesir Paste Festival
Another fun and exciting festival that happens in Manisa city near Izmir city in Turkey is Mesir paste festival. The timeframe of this festival is in the first week of Nowruz celebration. Mesir is a traditional Turkish sweet paste that belongs to the city of Manisa. This festival is one of the oldest festivals in Turkey.
Hafsa Sultan, mother of Suleiman the Magnificent was cured of a disease by the invention of Mesir paste which is a toffee paste and then Suleiman ordered the dissemination of the paste among the public. Mesir is a toffee-like paste that is made from 41 kinds of herbs and it is believed that it has medical advantages.
Folk Dance and Music Festivals
One of the most exciting festivals in Turkey is the folk and music dance festival that happens on the 14 to 17 October of every year. Istanbul is a metropolitan city with a mix of cultures that live together. This festival wants to celebrate the dance and music of all these cultures.
Folk dance and music festival of Turkey give you the opportunity to get to know this magical country's many cultures and beautiful traditional dances and folk music.
Cappadox Festival
Cappadox Festival is another of Turkey's exciting festivals that take place in the city of Cappadocia. This city is full of attractions and is one of the most visited places in Turkey and recognized as a UNESCO world heritage site.
Cappadox festival is a festival about music, art, and gastronomy. This festival will meet all your need for fun and excitement. People will light up hot air balloons at this festival. The sky of Cappadocia is filled with glowing air balloons on nights of Cappadox festival. Outdoor concerts and loud music are other aspects of this marvelous festival that attract youth from all over the world.
Istanbul shopping fest
Another exciting festival in Turkey is Istanbul's shopping festival which takes place in Istanbul city and lasts for 40 days. During the timeframe of this festival shops, brands, and malls are offering their highest discounts and you can find the products that you are looking for with the best deal.
Istanbul is a shop lover's heaven. This city is full of modern and traditional shopping centers where you can find all kinds of products from traditional handicrafts to luxurious brands. At Istanbul shopping fest all these products are offered less than the real price to customers.
Turkish Republic Day
Turkish republic day is an entire day of celebration and a public holiday in Turkey. The annual celebration takes place in all the city areas and streets. All the people of Turkey are coming together in the streets of Turkey to celebrate the anniversary of Turkey's republic day.
The streets of Turkey on this day are full of happy people that are marching in the cities of Turkey and shouting in honor of their freedom. They celebrate this occasion with music, dance, march, and flags.
Final words about Turkey's festivals
We tried to name the top exciting and interesting festivals that take place in Turkey that represents the culture and beauty of this glamorous country. if you are still wondering about the timing of your trip to Turkey, this article might help you with the selection process.