Paris has the most number of museums per square mile in the whole world, with over 200 distinct locations. These odd places, which are frequently built using private collections donated by individuals, explore history as well as the subject matter. Paris is one of those tourist destinations where no matter how much time you spend there, it is never enough. This rule also holds true for the city's museums due to the depth of its culture, architecture, and art. From the most well-known, the Louvre Museum, to the peculiar vampire museum!
Top 18 Weird Museums in Paris
Paris offers over 130 museums in total for tourists and locals to see, however the Louvre and Musée d'Orsay are frequently at the top of travelers' itineraries while traveling there. Here are a few of Paris's oddest museums that are well worth a visit if you're searching for a more distinctive experience away from the throngs of tourists:
Le Musée des vampires
The Paris Sewer Museum
Musée d'Histoire de la Médecine (Medical History Museum)
Musée de la Préfecture de Police (Police Prefecture Museum)
Musée Grevin (Wax Museum)
Musée des Arts Forains (Museum of Fairground Arts)
Musée de la Chasse et de la Nature (Museum of Hunting and Nature)
Phono Museum
Musée de la Magie and Musée des Automates (Museum of Magic and the Museum of Automatons)
Musée Édith Piaf (Edith Piaf Museum)
Maison d'Auguste Comte (Home of Auguste Comte)
Musée des Plans-Reliefs (Museum of Relief-Maps)
The Smoking Museum
The Museum of Counterfeiting
Le musée des moulages
Musée Dupuytren
The Paris Catacombs
Musée Fragonard d'Alfort
Le Musée des vampires
Professor of Anglo-Saxon literature and self-described "vampirologist" Jacques Sirgent is the creator of the Museum of Vampires. As you explore the numerous historical artifacts associated to vampires on exhibit, including crossbows, bats, and a ton of literature, Jacques himself gives you a tour. Along with his own beliefs, he will discuss vampire myths and folklore. Whether or not you believe them, you'll undoubtedly be entertained. Visitors that are interested in going to this museum anticipate being scared. The tour also attempts to comprehend why the concept of vampires has stayed so popular in popular culture, though that is undoubtedly on the menu.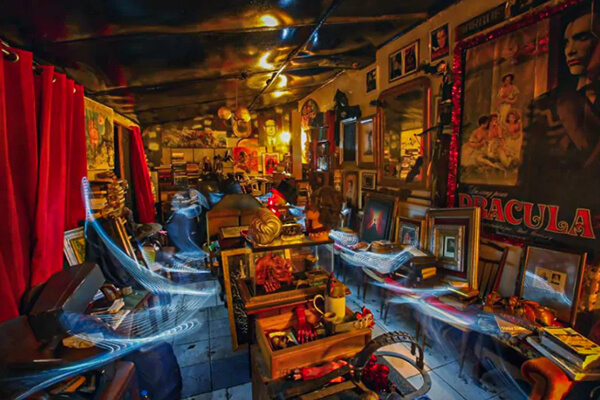 Le Musée des Égouts de Paris (The Paris Sewer Museum)
Sewer Museum is one of the oddest ones in existence. For a tour of Paris' extensive sewage system, visitors to this museum will be brought well under the surface of the city. It will likely be dark. It will probably smell bad. Of certainly, but you are in a sewer! Despite the humor, a trip here is highly instructive since you may learn about the development of sanitation and hygiene in cities from antiquity to the present.
Musée d'Histoire de la Médecine (Medical History Museum)
The displays of the Musée d'Histoire de la Médecine exhibition, which chart the history of medicine from ancient to the twentieth century, are full with terrifying instruments used in medicine like handsaws and drills. Contrarily, some goods are adorable, such as the painted apothecary jars from Renaissance Italy. Additional items include the autopsy tools used by Dr. Antommarchi on Napoleon and the knife used by Dr. Félix during surgery on Louis XIV.
The oldest collection of medical equipment in Europe is housed in this ancient structure. Although the chamber was built between 1905 and 1907, the museum didn't open until 1955. The surgical equipment aids in tracing the evolution of medicine across time. Some tools were used in ancient Egypt during the mummification process.
Musée de la Préfecture de Police (Police Prefecture Museum)
The popularity of real crime stories in France goes back a long way, as seen by Police Prefecture Museum rather gory museum. Police chief Gustave Macé created cabinets of murders instruments and evidence in his office while writing a memoir titled My Criminal Museum. In the intervening years, the relics were relocated to this renowned museum and are currently kept on a floor of an actual police department on the Left Bank. In addition to renowned killers, robbers, and spies, the museum also features significant figures in the history of Parisian law enforcement, such Macé and forensics pioneer Alphonse Bertillon.
If you know at least some basic French and have any interest in criminology, this huge collection is certainly worth viewing. However, none of the displays are labeled in English (although there is a bilingual guidebook), and several are not even labeled at all.
Through Napoleon's establishment of the Préfecture de Police in 1800, it travels from the early 17th century through the Occupation. Approximately 2000 objects from the 17th century are included. The most sinister facets of French history are not avoided. You may even view a guillotine at the museum, which has exhibits depicting the Nazi occupation of Paris.
The museum evolved from a display made for the 1900 World's Fair. Additionally, it exhibits uniforms, weapons, and records from the police archives. Although some literature is available in Spanish and English, the majority of the museum is still in French.
Musée Grevin (Wax Museum)
When you mention "wax museum," most people immediately think of Madame Tussauds. If they're a fan of Vincent Price, they might recall his early debut into 3D film with House of Wax (1953).
The Musée Grevin exudes a wonderful circus/hall of mirrors vibe that lends the space a retro character. The collection continually adds new celebrity waxworks. You may pose with more than 200 waxworks, ranging from Mozart to Jean Reno. It's worth seeing even if you don't like waxworks because of its opulent interiors.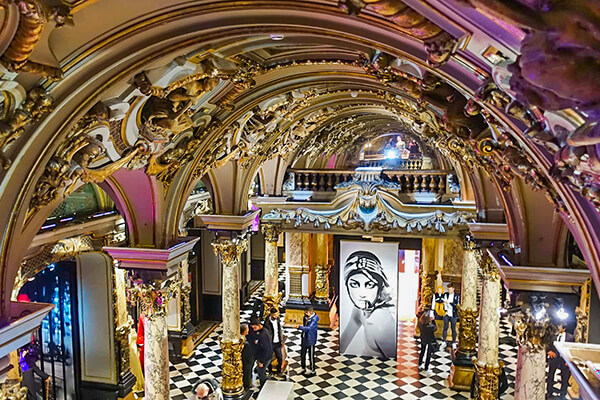 Musée des Arts Forains (Museum of Fairground Arts)
You may locate the Fairground Arts odd museum in Paris as well. The city's wine market's hollowed-out buildings have been transformed into a wonderfully expressive carnival. Vines surround the courtyard's mermaids and chandeliers, and within our arcade games, carousels, and other items. The museum serves as a carnival and has improved Bercy for over 20 years. With 54,000 square feet of coasters, curiosity cabinets, and other attractions, guests may play the part of an actor here.
The museum also boasts artifacts recovered from a closed wax museum, including works by Henri de Toulouse-Lautrec, Thomas Edison, and Louis Pasteur dressed in vibrant costumes from a Parisian stage called the Folies Bergère. Visitors of all ages are welcome to enjoy the carousels and vintage arcade games.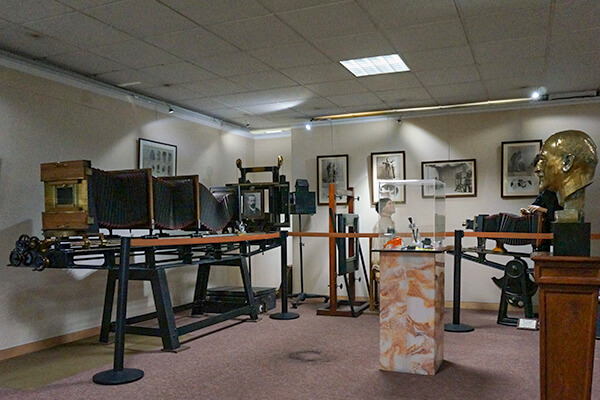 Musée de la Chasse et de la Nature (Museum of Hunting And Nature)
The Museum of Hunting and Nature may easily come across as a stale hunting lodge if it were filled with taxidermized trophies. In fact, it is a whimsical and humorous universe. The décor, which includes contemporary pieces of art that are effortlessly incorporated into the architecture, gives the museum a lovely and modern vibe. It features animals at large, such as a fox cuddled up on an upholstered chair, as well as feathery bronze banisters.
Phono Museum
The Swiss mechanical music box is among the sound recording technology preserved in the Phono Museum. Everything is there, from photographs from the 1930s to a record player from the Radio France studio. Even though it's not a traditional museum, this one frequently turns on vintage equipment that plays records or even ancient wax cylinder recordings for tourists.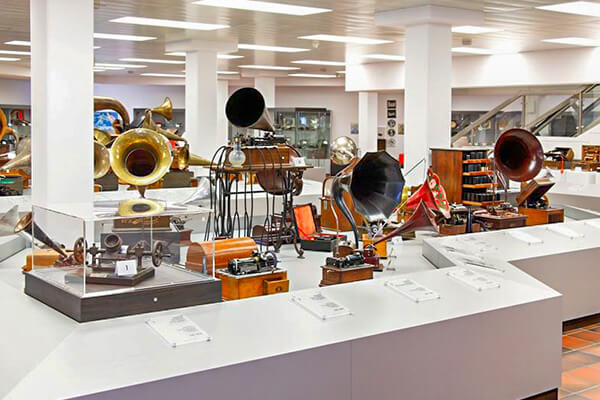 Musée de la Magie and Musée des Automates (Museum of Magic and the Museum of Automatons)
One of the resident magicians gives a demonstration of simple tricks to start off a tour to the Musée de la Magie. Following is a French tour of the collection of mysterious relics on exhibit in eerie 16th-century vaults. The automaton collection, located nearby, has more than 100 mechanical characters that come to life when a button is pressed, waving magic wands, playing musical instruments, or swinging on swings. The bulk date back to the eighteenth and nineteenth century, when automatons were most prevalent at fairgrounds, in-store displays, and even on stage. The museum is situated in the Maria's geographic center.
Musée Édith Piaf (Edith Piaf Museum)
Two rooms of the Edith Piaf Museum are decorated with keepsakes hung on the walls, clothes mannequins, and chairs (letters, paintings, record covers, and photographs). Even Edith Piaf's line of beautiful porcelain dishes may be hung up. Additionally, a teddy bear exactly the singer's height might be found (4 feet 8 inches).
You may only get tickets at the door as you get a close-up look inside the well-known singer's life. Her gown is on display in Edith Piaf's studio, which is adjacent to Menilmontant, where she spent her youth. When she was 18 and still singing for change around the city in the early 1930s, Edith Piaf spent a year living there. Make sure to call and make reservations before coming to see us.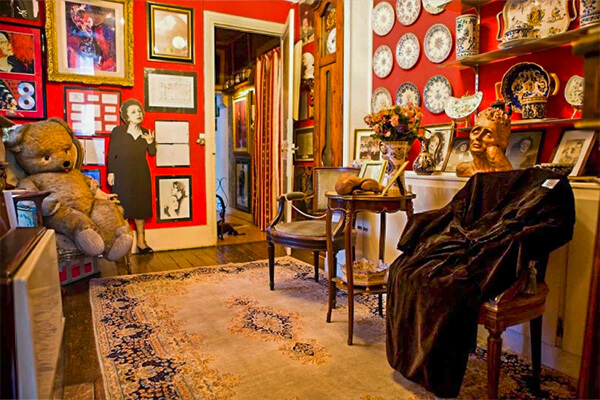 Maison d'Auguste Comte (Home of Auguste Comte)
French philosopher Comte, who lived in the 19th century, has only been harder to find in recent years. The natural age of his apartment—peeling paint and creaky floors—adds to the hushed shrine-like atmosphere that permeates it. This seems fitting for a man who founded a real, if obscure, religion. This philosophical framework, often known as "positivism" or the "Religion of Humanity," centered on Comte's hope for establishing a better society based on reason and science. In the 1960s, Comte's followers retained his flat and painstakingly recreated the furniture based on a thorough inventory. On mantels and in cabinets are scientific instruments. Even in the kitchen, his kitchenware is displayed in a glass vitrine.
Musée des Plans-Reliefs (Museum of Relief-Maps)
Aiming to defend France's boundaries from its opponents, the Habsburgs and Protestants, Louis XIV (1638-1715) ordered 144 maps to be prepared. The aerial views of France afforded to the monarch and his generals by this 3-dimensional atlas were unthinkable in the 17th century but are now routine in the era of Google Earth. Cities were traded between the great powers throughout these battles, therefore it is possible to create fortifications against a siege and then retake the same territory using the same concept. The models were held behind closed doors in the Grand Gallery of the Louvre by the monarch, who only allowed a small group of people to see the exclusive exhibit.
The Smoking Museum
The Smoking Interesting Museum includes an extensive collection of information about cigar molds and tobacco leaves. The Smoking Museum was established in 2001 by Michka Seeliger-Chatelain and Tigrane Hadengue and is situated in the 11th arrondissement of the city.
The location is devoted to the complex and fascinating history of tobacco. The Smoking Museum is a must-see since it has huge leaves, star photos, and original prints. Additionally, it features a library containing rare literature on the topic.
The Museum of Counterfeiting
Le Musée de la Contrefaçon is, to put it briefly, a true museum of phony items. An association of industrialists founded this museum in 1951. More than 350 genuine goods are presented here together with their knockoff or fraudulent equivalents. Simple products like pencils, toys, and hygiene are shown alongside more opulent ones like apparel and accessories. By the time your tour is over, you'll be perplexed, especially after viewing a fake Tabasco sauce!
Le musée des moulages
Le musée des moulages tour could be the one for you if you're not interested in the typical museum experience. Within one of the largest hospitals in Paris lies Le Musée des Moulages, or the Museum of Casts. Over 4,000 wax castings of human body parts are on exhibit at this museum, which is specifically designed for people with strong stomachs. These are specifically human body parts that have warts, syphilis, fungus, or other skin conditions. Of course, there are also countless instances of the more typical but nonetheless disgusting pimples. The world's largest collection, originally intended for dermatology students, offers a fascinating and distinctive Parisian experience.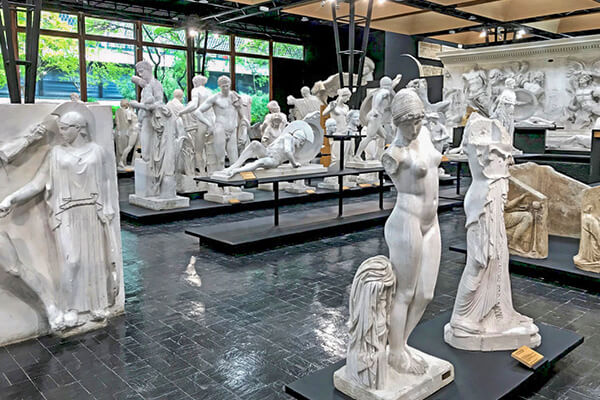 Musée Dupuytren
Science doesn't have to be boring. The Musée Dupuytren in Paris, may be completely fascinating and even disgusting. Being devoted to the study of diseases and anomalies, the museum is the perfect place for aspiring doctors and anatomists to visit while on vacation in Paris. What about the museum is strange? There are also several jars filled with diseased human parts, fetuses, and brains, as well as extremely detailed illustrations of anatomical deformities from the seventeenth and eighteenth centuries.
This museum is not for the faint of heart, especially with its occasionally graphic exhibitions. Dr. Guillaume Dupuytren, a distinguished surgery and Louis XVII's personal physician, passed away in 1835. He bequeathed his strange collection of anatomical oddities to the Medical School of Paris, which resulted in the creation of the disquieting collection. Today, medical students are the main visitors to the museum, although it is also accessible to the general public for a number of hours each day.
The Paris Catacombs
What could history buffs and horror fans want more than skulls, bones, and mysterious passageways beneath Paris? All of that and more may be learned when you explore the creepy Catacombs of the City of Light, where around six million Parisians are buried. In the 18th and 19th centuries, Paris' cemeteries were quickly overflowing and posing a health risk to the public, so the city began burying the dead underground. Tourists may now explore the interesting labyrinth of ruins that extends 66 feet below the heart of Paris.
You may get a small chill or two when surrounded by so many skulls and bones, especially when the subterranean arches are inscribed with ominous proverbs like "Halt, here is the kingdom of Death." But anyone courageous enough to enter this one-of-a-kind museum will be rewarded with an intriguing look into France's geological past as well as the history of the Parisian people.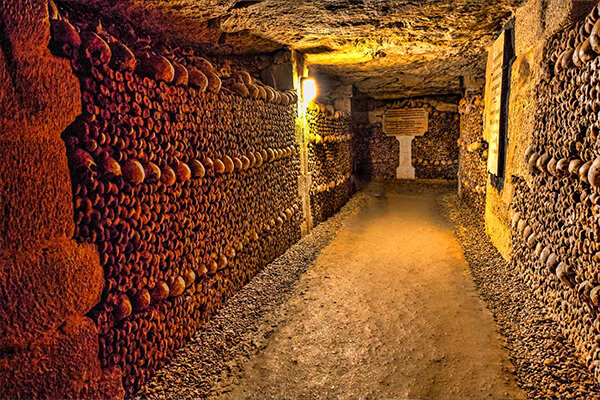 Musée Fragonard d'Alfort
Prior to anything else, you need be aware of two things: 1. Fragonard d'Alfort museum should not be confused with Fragonard's Musée du Parfum. 2. The timid should avoid this museum.
This museum, which is also known locally as Musée Fragonard, is housed inside one of the oldest veterinary colleges in the world, having been established in 1766. You may anticipate seeing a large variety of anatomical abnormalities and dissections throughout your stay. The sight of animals cut into cross sections could make you uneasy. A variety of freaks, including Siamese twin lambs, a calf with two heads, a sheep with ten legs, and a colt with one enormous eye, are also on show in the museum.